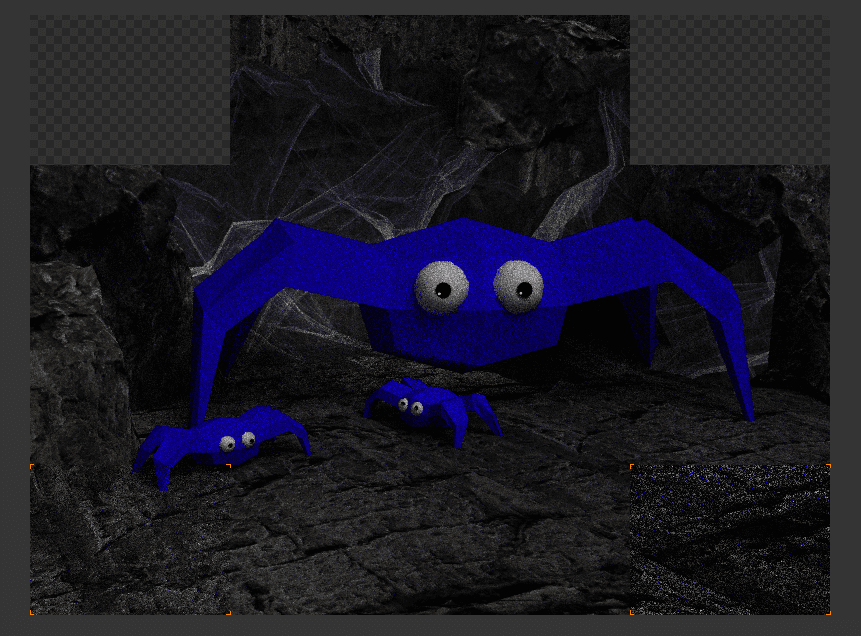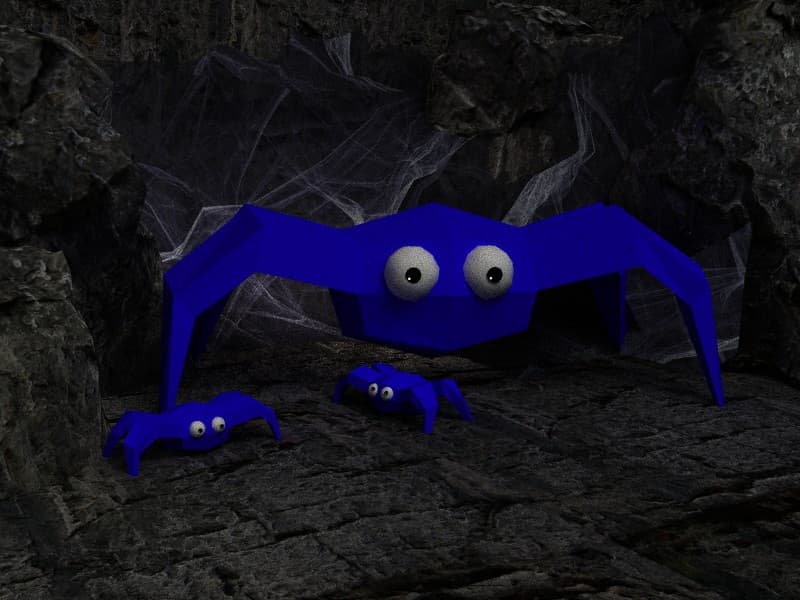 This is a product of another 4am night playing around working with Blender's Cycles renderer for some art for a song.
My friend ended up giving me some models from his game "Quackventure" for the album art (the song is called Mini Boss, these are a Mini Boss from his game). I retextured everything, made a scene for the little spiders, and had fun posing the little eyes and sculpting the rocks and the webs. The rendering above is just a quick progress picture as the final render is currently rendering in the background.
I'll post the final one in the morning when it's done and the song sometime soon.